The Nevada National Security Sites' (NNSS) Global Security Directorate and Mission Development Office co-hosted the Department of Homeland Security (DHS)-Science and Technology (S&T) Directorate at the NNSS' Special Technologies Laboratory (STL) and Remote Sensing Laboratory-Nellis (RSL-N) on August 9 and 10, 2023, respectively. Representatives from the Defense Threat Reduction Agency (DTRA) also joined DHS visitors at RSL-N.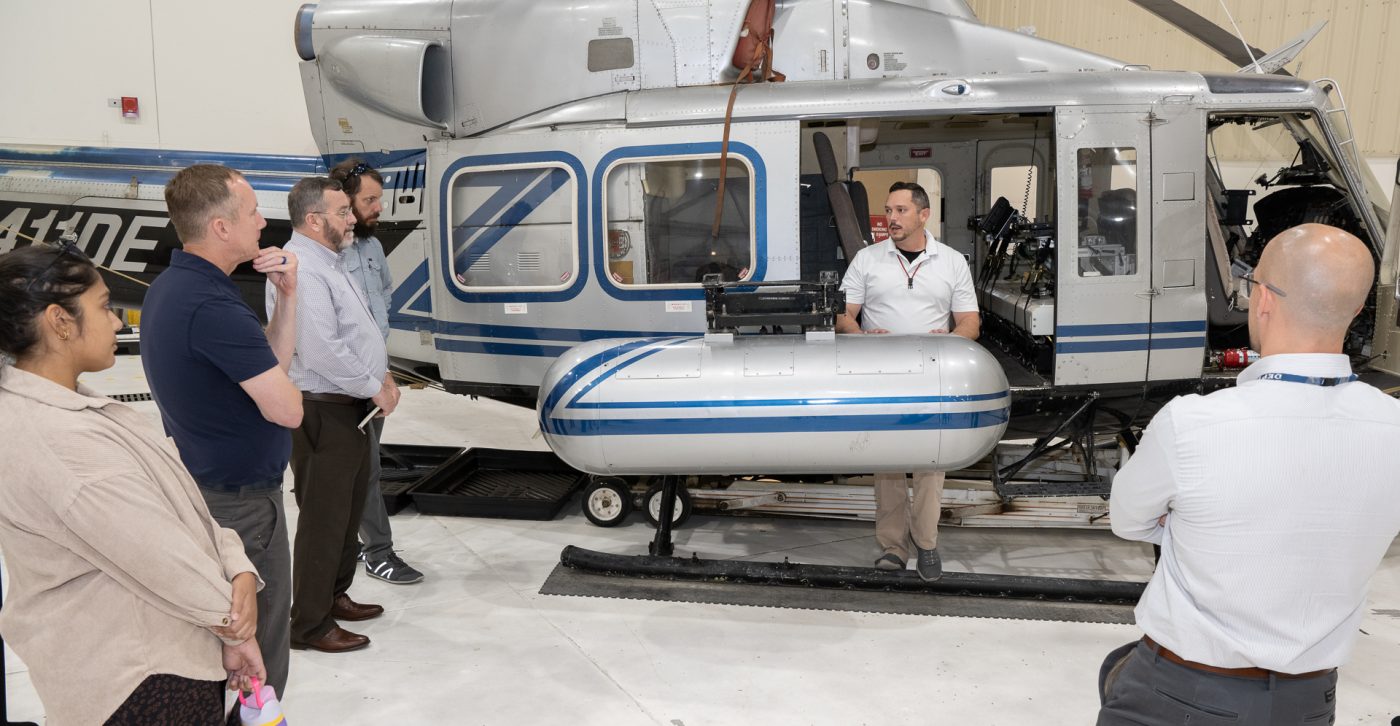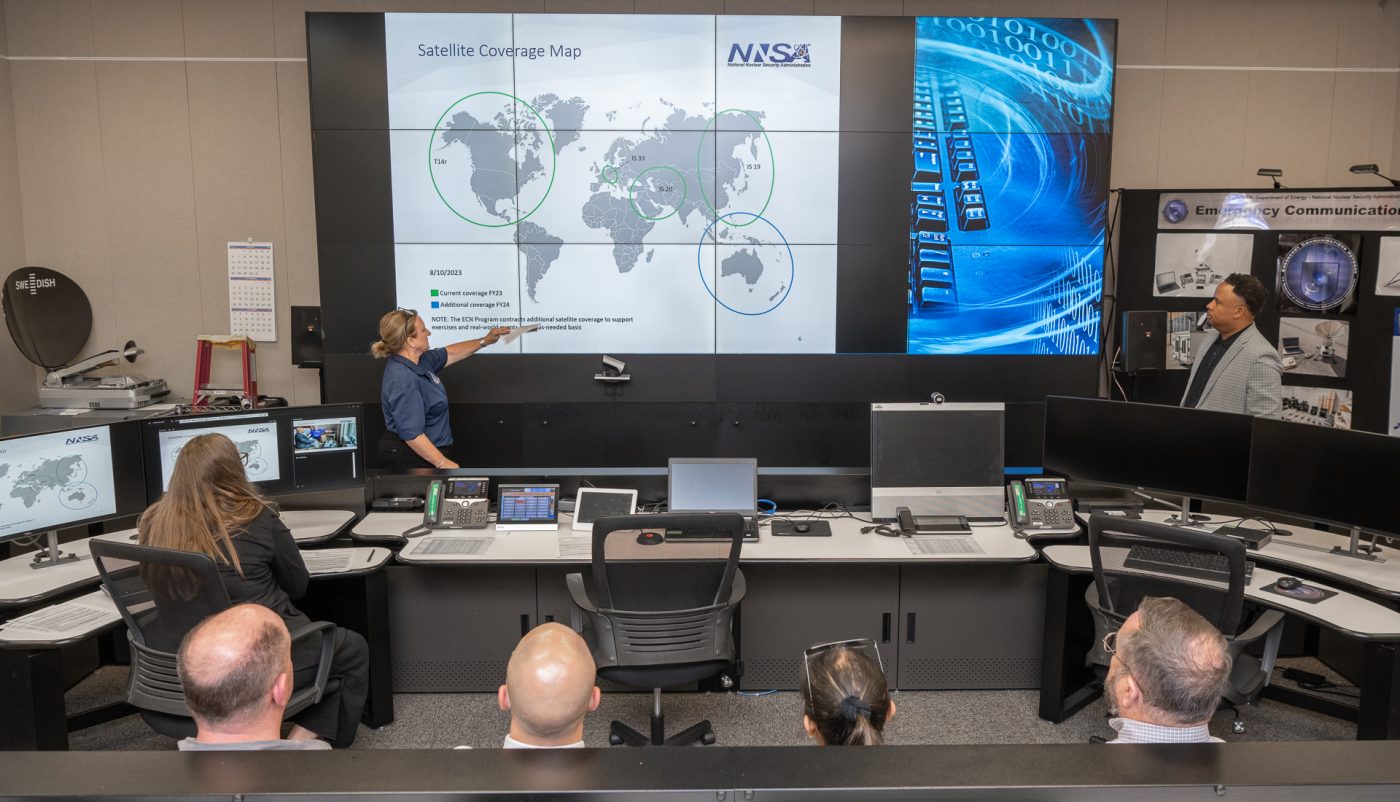 The visit agenda included: a welcoming note from Global Security Senior Director Dr. Darcie Dennis-Koller; an overview of several key projects; and presentations and demonstrations from Global Security, STL, the Partnership Program Office, the Emergency Communications Network, the Site-Directed Research and Development Program, Aviation, and the Nuclear Emergency Support Team. Topics discussed included chemical and gas detection, artificial intelligence/machine learning, unmanned arial systems, communications, and sensors.
DHS and DTRA representatives concluded the visit with high praise and appreciation for NNSS and our capabilities.