With community care more important than ever following an unprecedented year, the Nevada National Security Site (NNSS) is proud to support several outreach partners throughout November and December.
NNSS employees with management and operating contractor Mission Support and Test Services (MSTS) answered the call for Operation Warm Heart, the U.S. Air Force's local adopt-a-family program supporting Nellis and Creech Air Force Base families in need. The NNSS' Counterterrorism Division helped 50 children with more than 135 presents. The NNSS' Remote Sensing Laboratory collected for nine families, with multiple gifts for 31 children.
Giving back continued with donations to support The Salvation Army of Southern Nevada's Angel Tree Program, which provides holiday gifts for children in need throughout our community. More than 30 donors collected $1,400 worth of gifts to make the holidays special for local youth. MSTS is also sponsoring the Las Vegas Great Santa Run, which benefits Opportunity Village.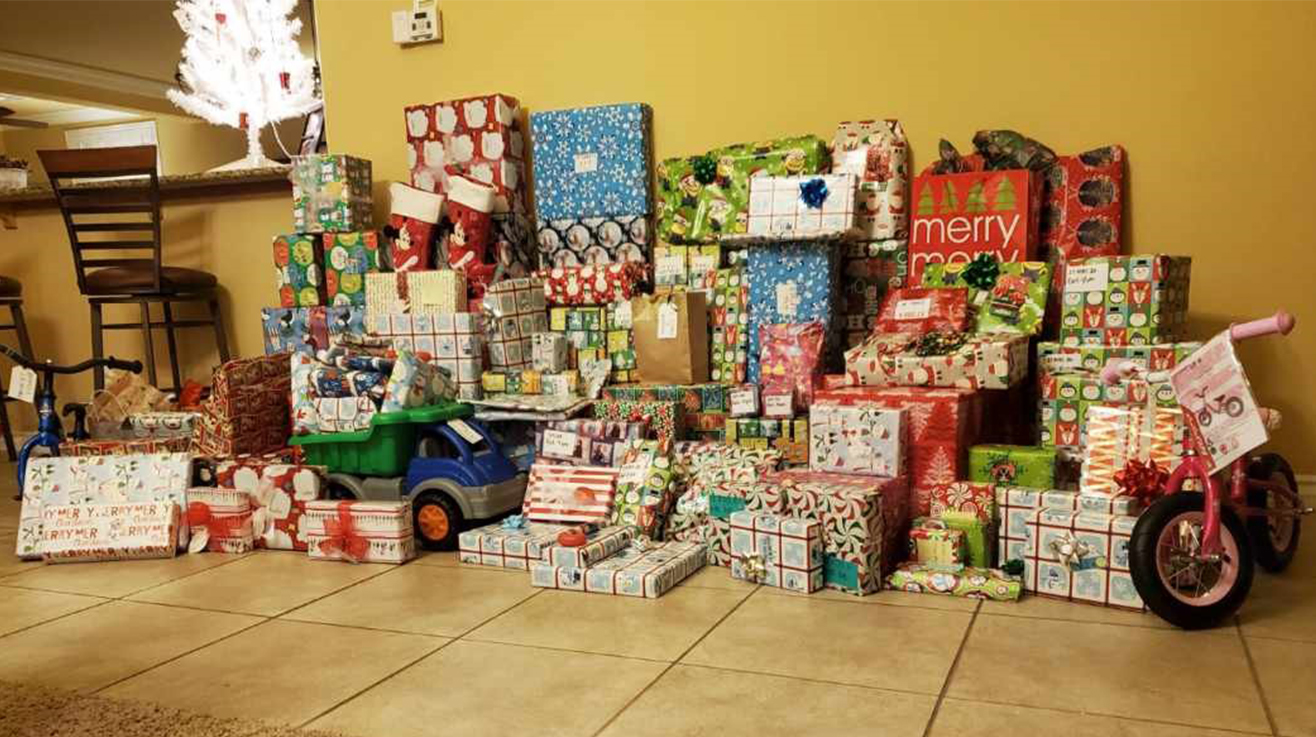 "Community support is a foundational piece of who NNSS employees are," said MSTS President Mark Martinez. "This year has been difficult in terms of our ability to connect with others in person. This makes our outreach efforts all the more important, and we proudly extend our hands to families and organizations in need in the spirit of the season."
NNSS Fire & Rescue resumed its annual effort to make spirits bright for thousands of children through the Firefighters of Southern Nevada Burn Foundation's Fill the Fire Truck Toy Drive. Joining forces with Las Vegas Fire & Rescue, North Las Vegas Fire Department, Henderson Fire Department, Clark County Fire Department, Boulder City Fire Department and Nellis Air Force Base Fire Department, the team volunteered at collection sites throughout the Las Vegas Valley to fill fire trucks with new toys. Donations were also accepted throughout NNSS work locations. Deliveries will be made the week of Christmas with the goal to provide for more than 28,000 children, ages 0 to 18.
Volunteers with SOC, which leads the Site's protective force unit, continued its annual support of Jacob E. Manch Elementary school students through Nevada's Clark County School District Focus School Project, an effort to support the needs of both the students and teachers throughout the year. Thanksgiving meals were provided to students and their families. SOC was also able to provide 108 gifts for 54 students through the Jacob E. Manch Elementary Angel Tree Toy Drive.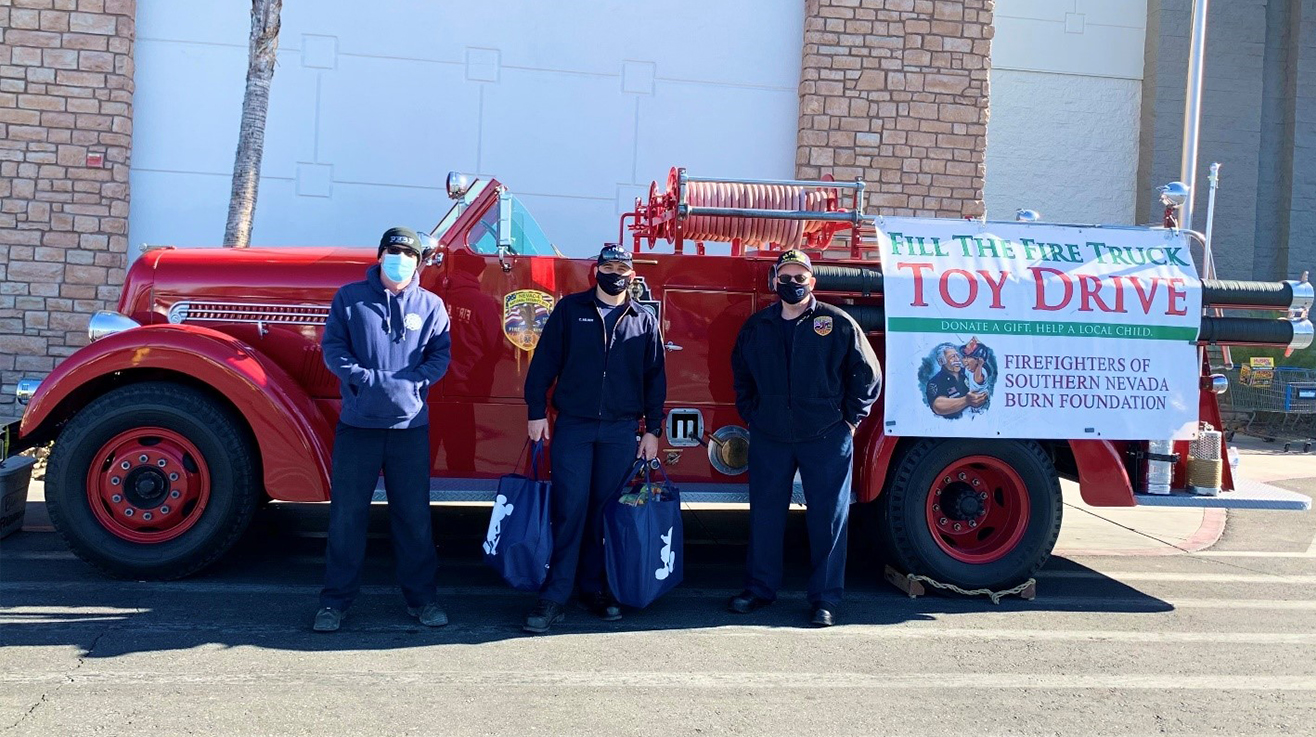 "In spite of its luster, Las Vegas faces many challenges including poverty and childhood hunger," said SOC General Manager Allan Swanson. "Prior to the pandemic that has left many unemployed or underemployed, statistics indicate nearly one in four children don't get enough to eat. That's a staggering number and it has almost certainly gotten worse in the last year. Our SOC families are generous, and we're working to address the greatest challenges in our communities through their favorite churches, charities and site initiatives. I'm proud of our generosity and what we're doing to help those at risk in our community."
The NNSS wishes you and your family a happy holiday season.