Second year of STEM grant program will fund three projects for area schools
Navarro Research and Engineering Inc., a small business contractor to the U.S. Department of Energy (DOE) Office of Environmental Management (EM), announced three Nevada applicants have been awarded classroom funding through the company's Community Commitment Grant Program. The grant program, in its second year, was created to support educational activities related to science, technology, engineering, and math (STEM) in communities near the Nevada National Security Site (NNSS).
The schools receiving funding for the 2023 calendar year are Amplus Academy, which had two applications chosen, and Walter Bracken STEAM Academy, both in Las Vegas, Nevada.
"Navarro is always looking to foster the next generation of leaders and innovators," said Dr. Susana Navarro, President, CEO, and founder of Navarro. "As a woman in the STEM field, I know firsthand that passion for the sciences is built at a young age. We are investing in a more dynamic classroom experience in southern Nevada, a stronger STEM future for our children, and a talented and skilled workforce for the decades to come."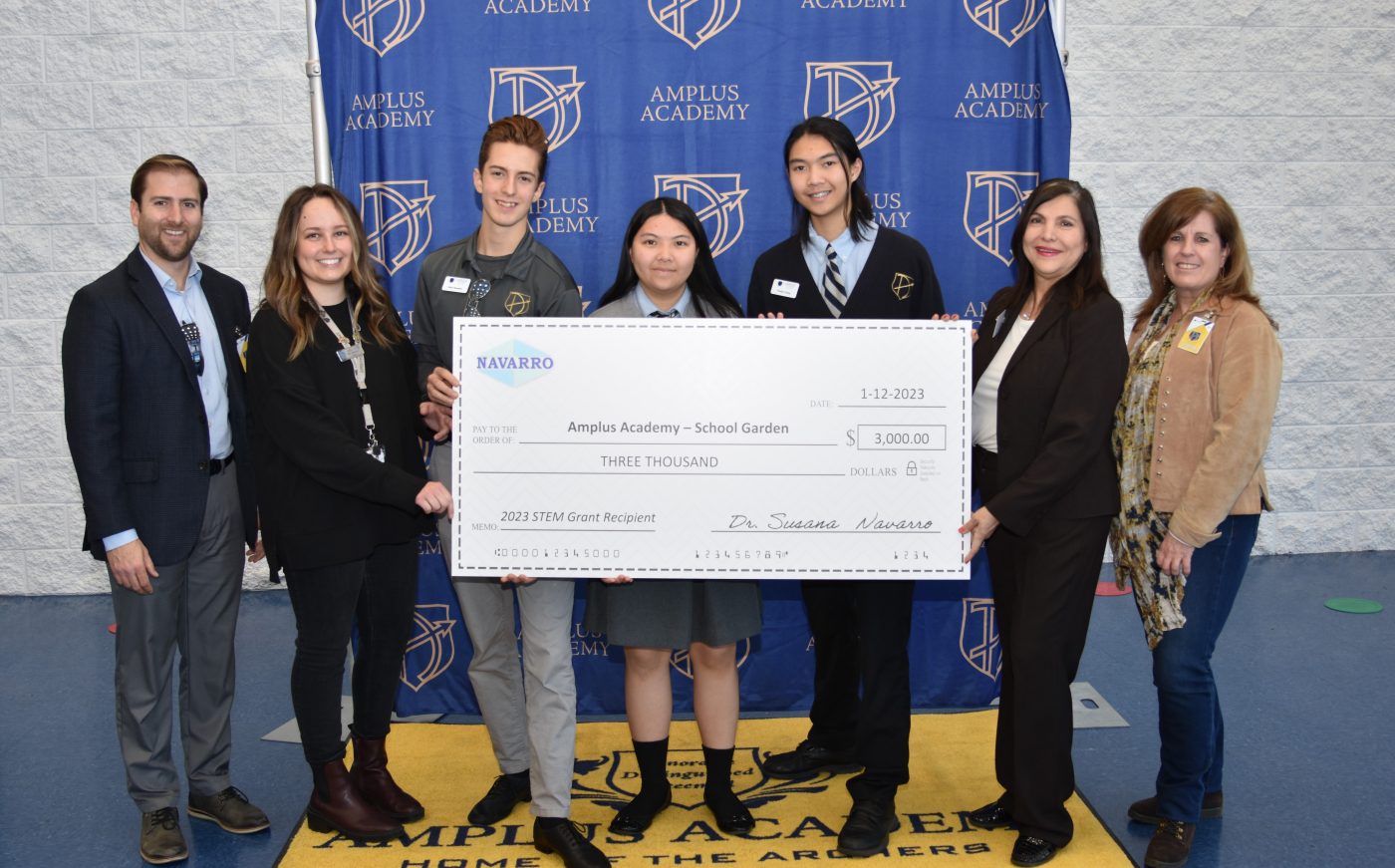 Navarro selected the three 2022 grant recipients from a pool of applications through a blind-scoring process that evaluated total benefit to student learning in the classroom. Upon close examination of the top three finalists, Dr. Navarro funded all three selected grants for a combined total of $8,000.
Robert Boehlecke, Program Manager for the DOE EM Nevada Program, praised Navarro for its commitment to schools near the NNSS. "Much of the work of the EM Program, particularly at the NNSS, is highly technical in nature," said Boehlecke. "I can think of no better way to invest in the future of our Program than to look to communities right here in Las Vegas."
Walter Bracken STEAM Academy was one of the selected applicants. The school will use its funding to purchase a class set of Spheros educational robots. Students will learn coding and problem-solving techniques and gain hands-on experience with the new equipment.
"We are grateful to gain this support for our students," said Walter Bracken Principal Stanica Sretenovic. "The Spheros robots will be an excellent resource as we prepare our children for an evolving workforce."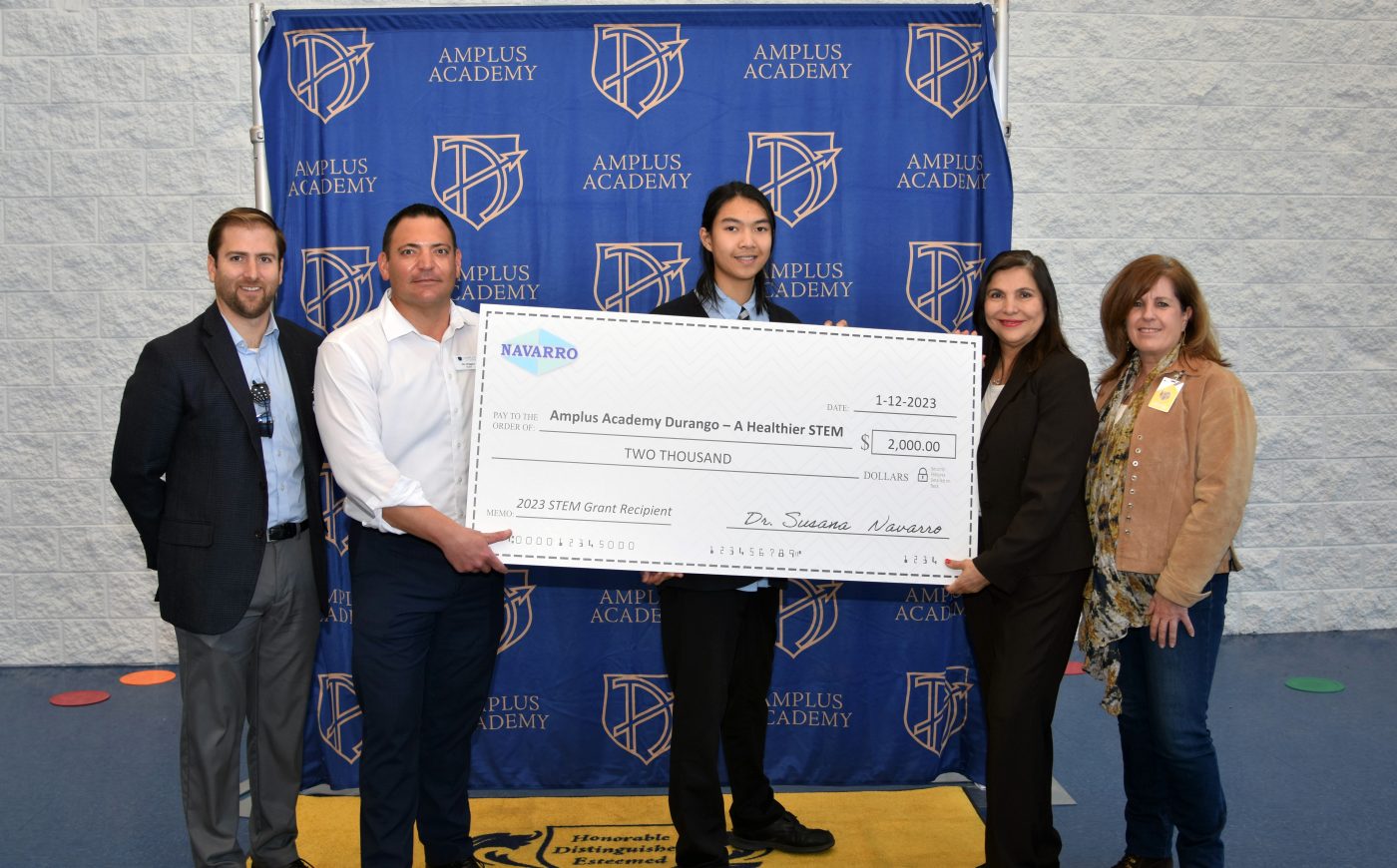 Amplus Academy will use its grant to fund a new school garden in support of a Garden Club open to students grades K-12. Students will cultivate and grow a variety of foods and flowers by installing raised garden beds and working alongside the Garden Farms Foundation, an urban farming company based in North Las Vegas.
"We want to enrich students' lives by providing them opportunities to socially, emotionally, and academically flourish through gardening," said Amplus teacher Sofie Scaletta.
Amplus Academy had a second application selected as well—a proposal to enhance the Health Sciences Program for 7th and 10th graders. Currently, the school's laboratory does not have proper supplies for many labs and the Health Science curriculum is very outdated. With help from the grant, the school will provide a new digital laboratory platform, offer an updated 7th and 10th grade Health curriculum that reflects changes in today's healthcare system, and increase the number of CPR certified students with additional CPR training equipment and the opportunity for college credit.
"This will benefit our diverse student body," said Amplus teacher Dan Driggers. "We are thankful to Navarro and thrilled for our students who will graduate to become EMTs, nurses, and doctors of the future."
The Navarro Community Commitment Grant was open to public, private, and charter schools in the counties of Clark, Elko, Esmeralda, Lincoln, Nye, and White Pine in Nevada. Please visit the DOE EM Nevada Program website for more information.
For more information on Navarro, please visit the Navarro Research & Engineering, Inc. website.