On March 16, 2023, the Defense Programs Award of Excellence ceremony recognized three Nevada National Security Site (NNSS)-based teams for their contributions in support of the National Nuclear Security Administration (NNSA)'s nuclear weapons program.
The ceremony was led by NNSS President Garrett Harencak, who thanked the Digital Holography, Asay Window Development and U1a Integration teams for their endless dedication to the mission and provided the teams their plaques. Dr. David Bowman, NNSA Nevada Field Manager, and Dr. Marvin Adams, NNSA's Deputy Administrator for Defense Programs, spoke to the strength these teams have added to the national security mission.
"Thank you to each and every one of the employees on these teams. You are a critical asset in the success of supporting our mission – national security," said Dr. Adams.
Dr. Bowman agreed and added, "The results from these teams enhance the ongoing advancement of the NNSS. Strengthening national security is critically important and through the collaboration of these team members, they have made it possible."
Each of the teams honored has produced significant and exceptional strides in quality, productivity, cost savings, safety or creativity: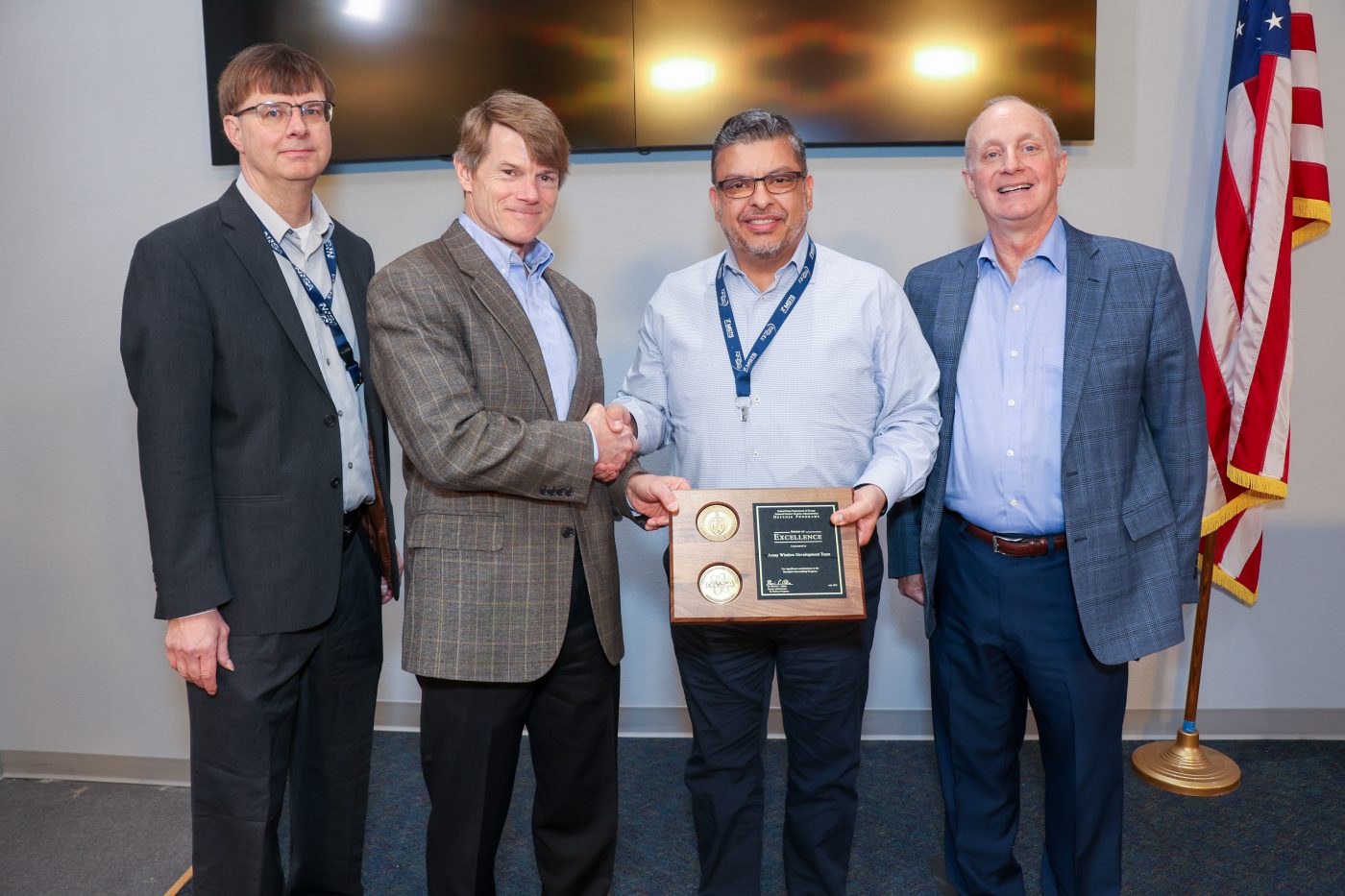 Part of the NNSS Radiography and Advanced Imaging Development group in Los Alamos, New Mexico, the Digital Holography Team collaborated with Los Alamos National Laboratory (LANL) and Sandia National Laboratories to develop and field a Digital Holography diagnostic that produced the first-ever, multi-frame, digital holographic images of high-explosively driven micron scale shocked material ejecta in a vacuum environment. This mission-focused capability will help LANL gain a critical advantage in modeling complex, hydrodynamic systems by providing new scientific insights into ejecta production and transport. This team has significantly advanced these capabilities through the integration of multi-pulse digital recording.
The NNSS Asay Window Development Team worked with Lawrence Livermore National Laboratory (LLNL) to validate a novel ejecta sensor scheme in a set of explosively driven dynamic experiments. Experiments were conceived, designed and executed as a quick response effort to an unexpected need to adapt sensors for an upcoming Nimble experiment. Nimble is the next subcritical experiment series driven by LLNL to explore double shock ejecta production that will provide necessary information on device performance to continue to assess the stockpile.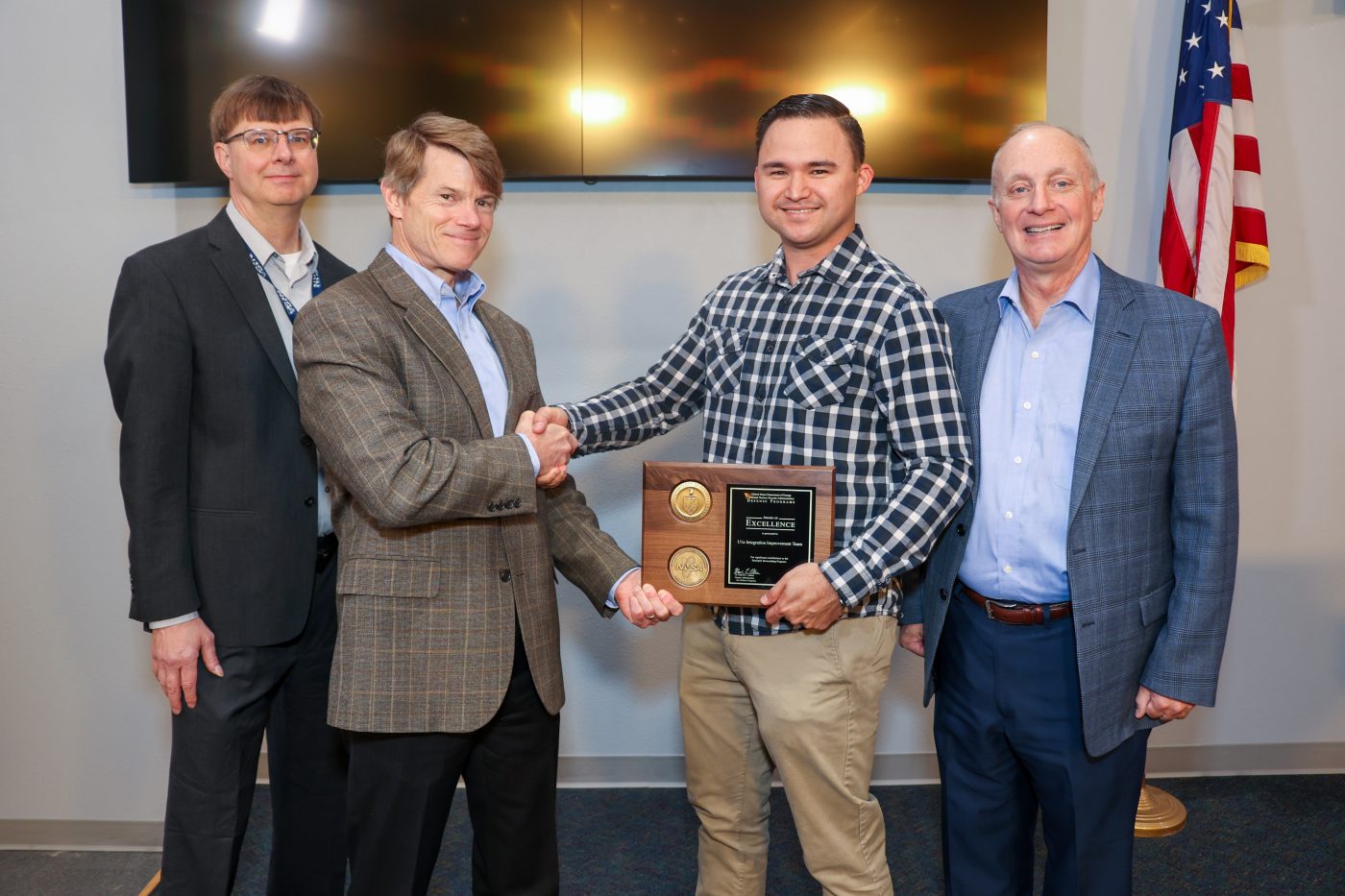 The U1a Schedule Integration Improvement Team achieved notable success this year in providing the NNSS and stakeholders with an integrated schedule across U1a testbeds and organizations at the NNSS to support future simultaneous operations at the U1a Complex. This represents a major step forward in the integrated planning needed to succeed in the complex Stockpile Stewardship mission space the NNSS and our Department of Energy customers and National Laboratory partners visualize for the future.