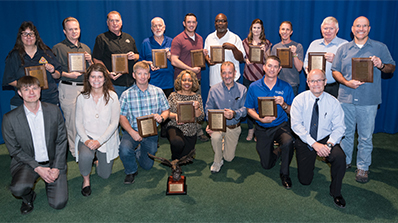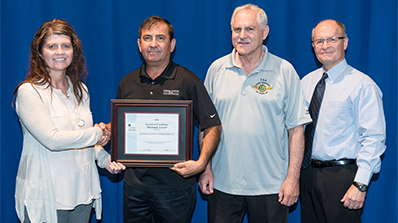 Congratulations to the NNSS' Aviation Program, which was selected as this year's best small (under 20 aircraft) Federal Aviation Program by the General Services Administration (GSA). The NNSS also received an Award of Excellence "Diamond Award" from the Federal Aviation Administration (FAA), and two individuals were presented with their U.S. Department of Energy (DOE) Aviation Professional Awards.
The Aviation Program operates from the Remote Sensing Laboratory (RSL) at Nellis Air Force Base in Las Vegas and at Joint Base Andrews in Maryland. Their Aerial Measuring System is a signature program for the National Nuclear Security Administration (NNSA), with both national security and public health and safety missions. To date, the NNSS Aviation Program has won more than 20 awards from the DOE.
"This is an exceptionally significant accomplishment and we couldn't be more proud of our team," says NNSA's Nevada Field Office Manager Steve Lawrence.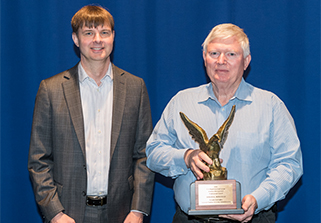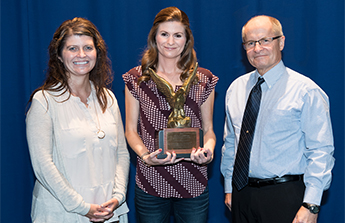 Pictured above, Les Winfield (in left photo) and Jessica Thomason with their DOE Aviation Professional Awards.