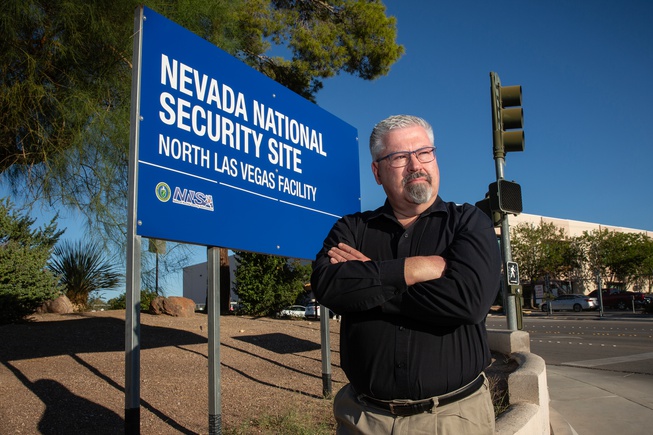 The NNSS' Doug Neumann has been named as the Top Tech in the Government category in the 2023 Top Tech Awards!
The Top Tech Awards, run by Vegas Inc and Cox Business, honor the innovative tech leaders in Southern Nevada. These IT professionals represent a wide array of industries, including education, gaming, nonprofit, public and private companies, and more. They move business, improve operations, and help connect us all.
Award recipients were selected by an independent judging panel based on their achievements, company and community impact, and major projects.
Doug's award citation reads, in part, "As the Deputy Chief Information Officer, Doug Neumann contributes to national security by developing and deploying new capabilities and updating the technological infrastructure of the NNSS. In 2022 Neumann secured $2.2 million to utilize Commercial Solutions for Classified technologies. These technologies had been used within the Department of Defense but had not been effectively integrated into the Department of Energy and the National Nuclear Security Administration. By using this capability, the NNSS will be able to bypass expensive and time-consuming efforts to set up classified compute capabilities and allow them to take on classified missions more seamlessly."
Read the full award text, and see winners in other categories, at the Vegas Inc Top Tech Awards site.