The Nevada National Security Site (NNSS) successfully completed the Multi-Domain Experiment (MDE) series, a collection of six chemical explosions that culminated in a capstone 1,800-kg high explosive experiment Nov. 7 at the Site's Big Explosives Experimental Facility (BEEF).
In partnership with Los Alamos National Laboratory (LANL), Sandia National Laboratories (SNL), Lawrence Livermore National Laboratory (LLNL) and Pacific Northwest National Laboratory (PNNL), each of the explosions – ranging in size from 45 to 1,800 kg – exercised a new GPS-triggered timing and firing system and was recorded on a multi-physics sensor suite, including the NNSS' Large-N Array seismic nodes, all of which is planned for a test bed currently in development within the NNSS' tunnel complex. The work highlights the National Nuclear Security Administration (NNSA)'s ability to engineer complex field experiments. The test bed will generate high-fidelity, multi-physics data to validate explosion signatures and propagation models, which is foundational to Defense Nuclear Nonproliferation's (DNN) efforts to reduce nuclear threats by providing tools that the United States can use to verify international compliance with treaties and commitments.
"MDE was a really impressive experimental cadence for us," said NNSS DNN Program Director Alex Plionis. "It was critically important and underpins several very large experimental, multi-lab venture projects for our DNN customer. The opportunity to create new test beds creates whole new opportunities for an enduring capability at the site and for our lab partners. We're very proud to be able to host the new test bed and to provide a place where our lab and university partners can come and do work that they can't do anywhere else."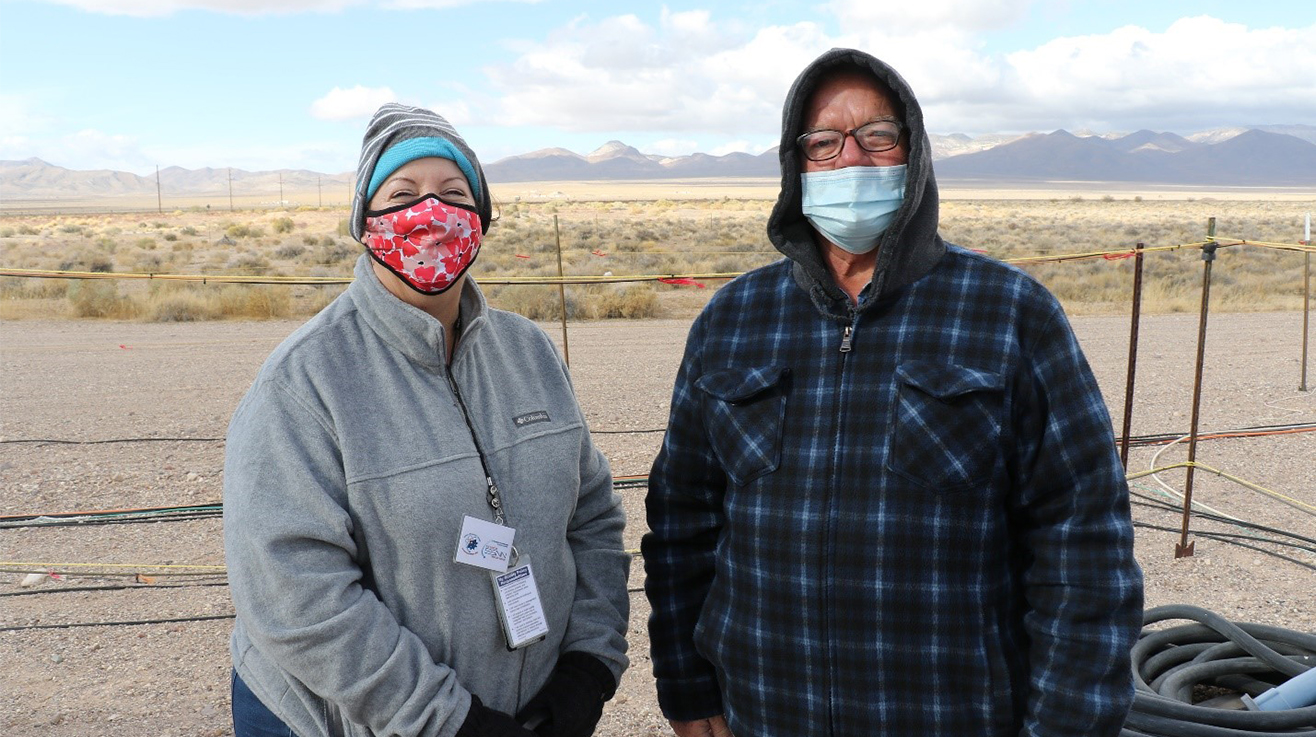 Data from these experiments will be fed into existing models by the NNSA National Laboratories to evaluate underground nuclear explosion signatures. These data are validated against the models, allowing for necessary adjustments. The MDE provided preliminary results needed to inform certain planning aspects for the new test bed, which will host a series of chemical explosion experiments.
The MDE series provided a great learning experience for four members of the NNSA Graduate Fellowship Program (NGFP), who attended the experiment at BEEF to get a look at how high-hazard work is executed at the NNSS. NGFP Fellows gain graduate-level, first-hand Nuclear Security Enterprise experience at the NNSA's field offices across the country, and more than 550 fellows have completed the program since it began in 1995, with 90 percent going on to accept positions in the national security field.
"It's a unique opportunity to be involved with national security projects," said Nick Williams, who holds a master's in mechanical engineering from the University of Idaho. "It's a feeling of accomplishment to work on projects important to our country."
Achieving the project execution required choreography between multiple groups in order to plan and coordinate amid COVID-19 protocols. These include the program team, led by Ken Laintz, Catherine Snelson (LANL) and Cleat Zeiler (NNSS); the project team, led by Lisa Garner (NNSS); the facility team, led by Joe Sears (NNSS); as well as multiple support organizations and National Laboratory partners.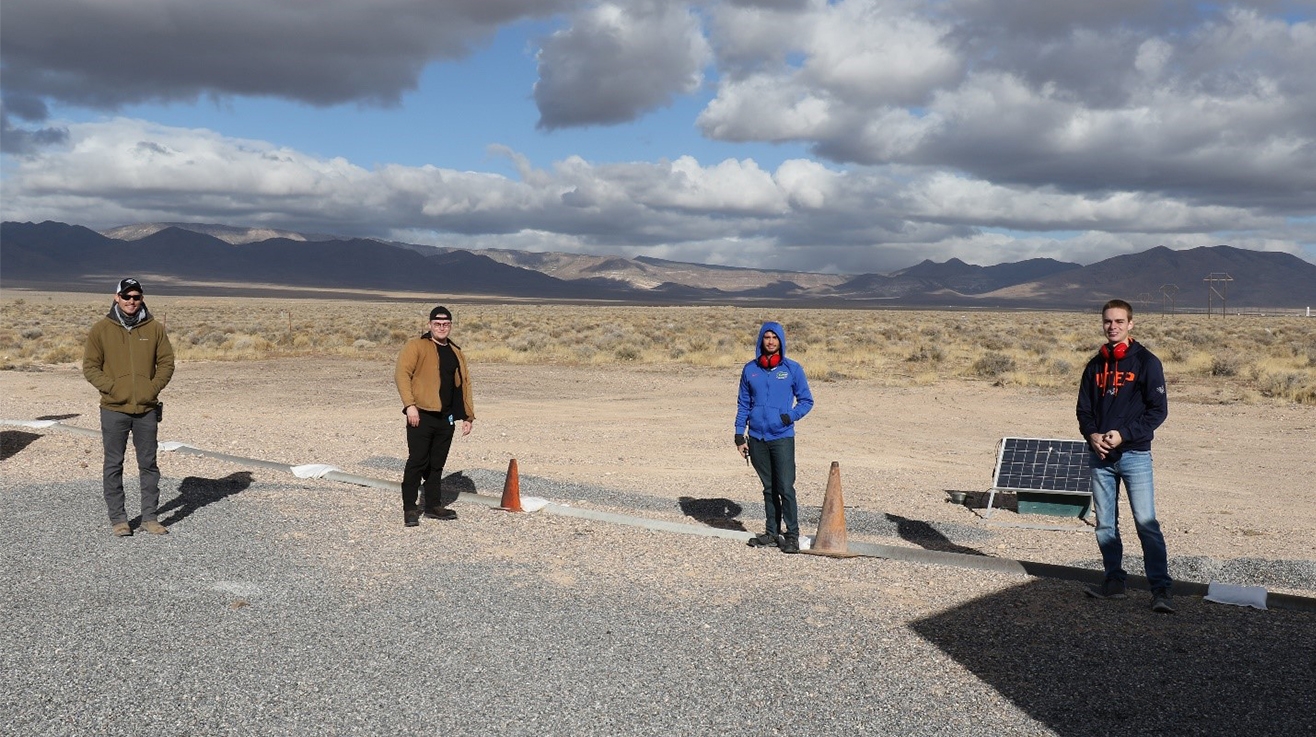 "I think that the team here should be incredibly proud of the work that they're doing," said Plionis. "Both here in Nevada and elsewhere with our lab and university partners, it's really been a significant collaboration that's come together to make this work."
Among the successes of the MDE series' completion is its exemplification of "One NNSA," the enterprise's team approach across the labs, plants and sites to integrate missions and strategic planning.
"The opportunity to do this work at a place like the NNSS is the opportunity of a lifetime," said NNSS Global Security Senior Director Bart Jones. "Because of our unique capabilities, but more importantly our people, we have the ability to do experiments that cannot be done anywhere else and these experiments are critical for national security. I'm extremely proud of the entire team—it's been a seamless operation with multiple organizations that delivered for the nation and has positioned us for success in future endeavors as well."