The Nevada National Security Site's national security mission often attracts employees who are driven to serve their country — not just on the clock, but off as well.
One such employee is NNSS Firefighter Michael Porter, who led a Nevada search and rescue team deployed to Oregon Sept. 12-21. A firefighter for 26 years, Porter served as search team manager of the Nevada Task Force 1 (NVTF-1) team, which was honored with a proclamation last week during a Clark County Commission meeting.
"I offer my sincere congratulations to Firefighter Porter and the Nevada Task Force-1 Team," said NNSS Deputy Chief Jemmy Castro of the recognition. "This emergency is an example of the value that FEMA's Urban Search and Rescue teams provide to those in need during large-scale disasters."
The September 2020 Oregon wildfires consisted of 45 active fires spanning more than 500,000 acres, destroying homes and forcing evacuation. At 11 p.m. PDT Friday, Sept. 11, NVTF-1 received orders from the FEMA National Response Coordination Center to deploy a Mission Ready Package-Canine Search Human Remains Detection (MRP-CSHRD) to support ESF No. 9 (search and rescue) activities in response to the Oregon wildfires.
NVTF-1 departed Las Vegas at 6:15 a.m. PDT Sept. 12 for travel to Oregon. The team — three human remains detection (HRD) canines and six personnel — traveled safely and arrived in Medford, Oregon, that same day.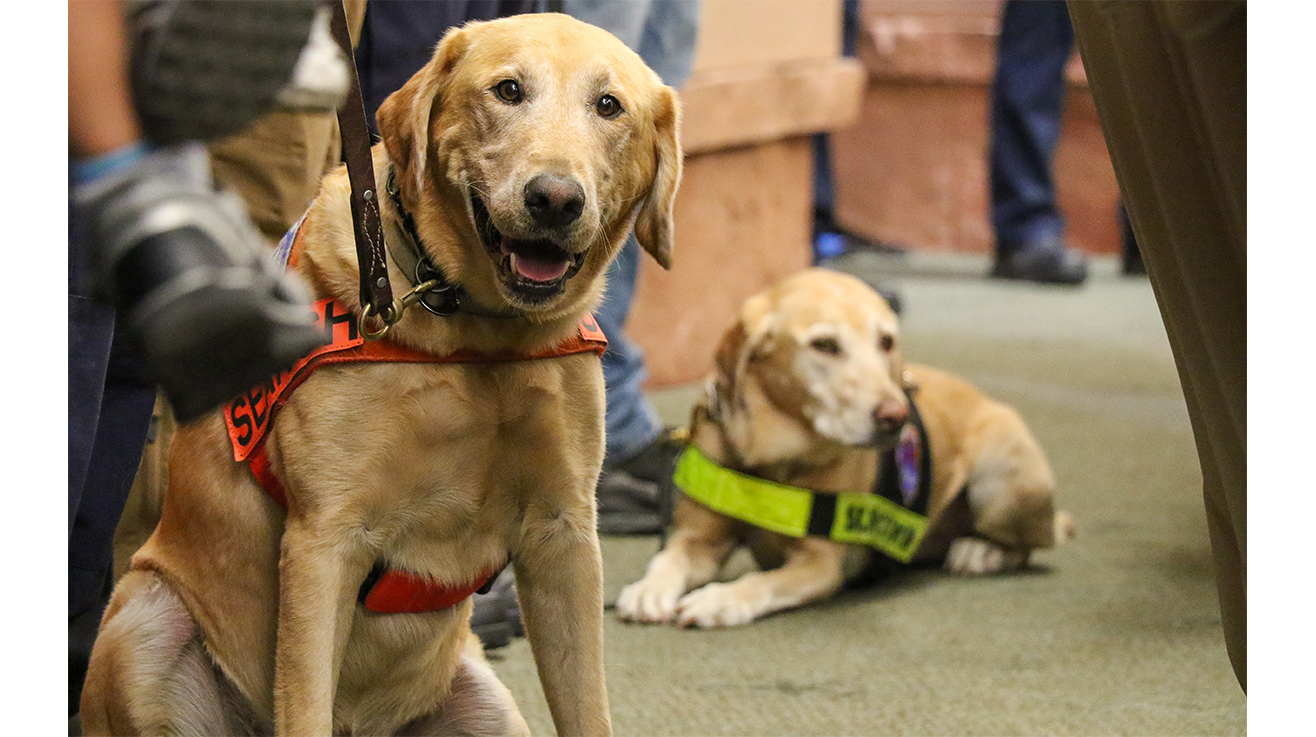 The next morning, they met with the Jackson County Sheriff's Department to determine needs and search area. Upon the identification of the top priority areas, the NVTF-1 team worked in conjunction with the Utah Task Force (80 personnel) and four single-resource HRD canine teams from Florida (two), Colorado (one) and Arizona (one team with two personnel) for the remainder of the operation.
The group searched for the next seven operational periods, covering the area of the fire in the Oregon towns of Talent, Phoenix and Ashland, as identified by the Jackson County Sheriff's Department. In total, the team surveyed and marked 6,035 waypoints; conducted 4,301 structure evaluations; and searched 3,003 structures and 1,628 vehicles.
"It allows us to assist the country during times of need," Porter said of his longtime involvement with the team. "We're also able to maintain our skills, get national-level training, and interact with other responders in Nevada and throughout the United States."
NVTF-1 is one of 28 teams in FEMA's National Urban Search and Rescue (US&R) emergency response system. Each National Incident Management System (NIMS) Type 1 US&R task force comprises 80 members specializing in search, rescue, medicine, hazardous materials, logistics and planning, including technical specialists such as physicians, structural engineers and canine search teams.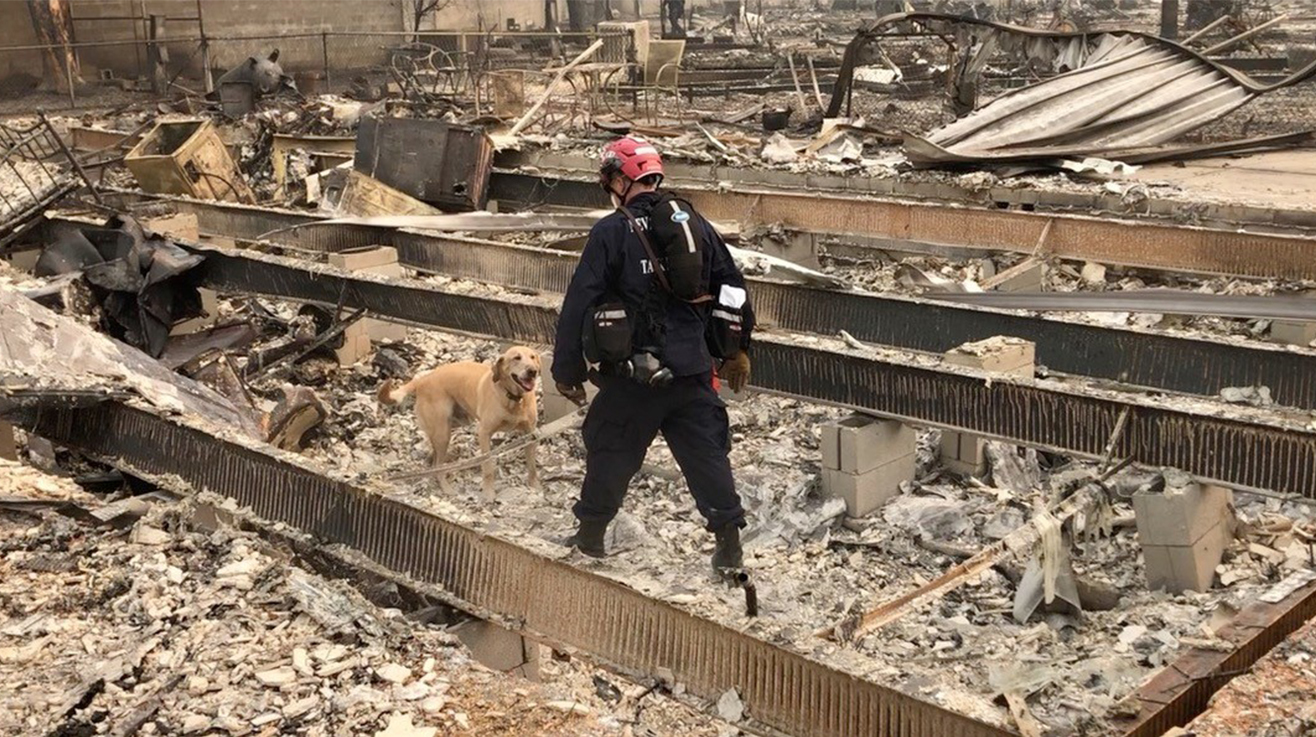 On Saturday, Sept. 19, NVTF-1 received orders to demobilize. The ground team arrived at NVTF-1 headquarters at approximately 6 p.m. PDT Sept. 21.
"In times of crisis, we see truly selfless individuals emerge, ready to help however possible," said NNSS Security & Emergency Services Director Anthony Mendez. "As the country watched these devastating events unfold across the Western United States, Mr. Porter and the rest of the Nevada Task Force 1 Team sprang into action. We are honored to call Michael a colleague and are proud to have such dedicated individuals on the NNSS team."
Porter joined the NNSS Fire & Rescue team in May 2019 after retiring from the City of Henderson earlier that year. Firefighter Charles Stankosky — who joined the NNSS at the same time as Porter — is also a member of the Nevada Task Force team, although he was not deployed as part of the Oregon mission.
"I have been part of the NVTF-1 for 14 years and a canine handler for seven," said Porter, who has two trained search dogs: HRD dog, Dexter, who deployed with Porter to Oregon, and also a live human scent search dog, Allie. "During my onboarding with NNSS F&R, I expressed my desire to continue with the team. This has been supported by my supervisors and the company (NNSS management and operating contractor Mission Support and Test Services)."
Indeed, NNSS F&R plans to continue to be supportive of Porter's and Stankosky's involvement in NVTF-1.
"We are proud to have two of our members be a part of the team," Castro said, "and hope to increase those numbers in the near future."