Nevada National Security Sites (NNSS) is one of 10 Nuclear Security Enterprise sites that showcased its Protective (Pro) Force capabilities and readiness during a week-long training demonstration this summer at the Hanford Site in Washington state.
Representatives from the NNSS Security and Emergency Service's directorate assisted the National Nuclear Security Administration's Office of Defense Nuclear Security in planning active assailant training to promote best practices in incident management, emergency medical services coordination, search operations and tactical engagement. More than 40 Pro Force team members across the enterprise participated in the live training demonstrations, including two lieutenants and two security police officers from the NNSS.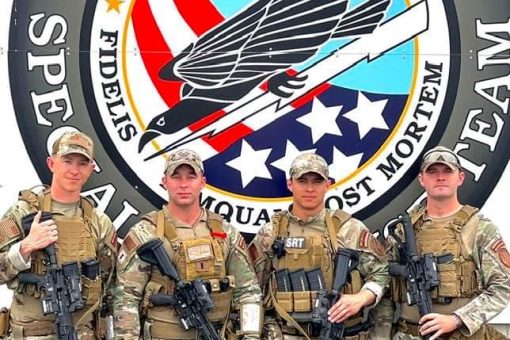 The NNSS Pro Force team members ranked first in the live fire scenario skills demonstration, third in the non-live fire scenario demonstration, and second in the overall inter-site competition. A NNSS lieutenant was awarded the top award for individual marksmanship and tactical proficiency achievement.
"The team that we sent represents the very best of the Nevada Pro Force," said NNSS Pro Force Training Manager Bill Knipper. "They were able to perform at highest level because of adequate training, and they are regularly tested so that, should the need arise, they will be able to perform as expected."
Best practices from the event, the first of its kind for its size, will be integrated into further collaborative training exercises between Pro Force, Fire and Rescue, and Emergency Operations at the NNSS.
"It's critically important to get back to baseline skills of law enforcement, security, and fire working together," added Knipper. "It's about providing life-saving steps to the population as fast as possible. Everybody at the NNSS should be proud of this effort by our Protective Force, their coaching staff, and the overall Nuclear Security Enterprise for putting on this intense, informative, and collaborative event."