The Nevada National Security Site's (NNSS) U1a Complex Enhancement Project (UCEP) has been awarded a Project Management Achievement Award by the U.S. Department of Energy (DOE).
The DOE Project Management Awards recognize projects that have demonstrated excellence in the project management discipline and are awarded annually in three categories: Excellence, Achievement, and Improvement. The Achievement award is "presented to project teams that have demonstrated significant results in completing projects within cost and schedule."
UCEP was recognized for a project that enhances the NNSS's U1a underground complex by providing a new underground access drift and an expanded drift to house the new Scorpius accelerator, a new worker refuge station, and the necessary power and ventilation to enable mining future drifts for conducting experiments within the complex.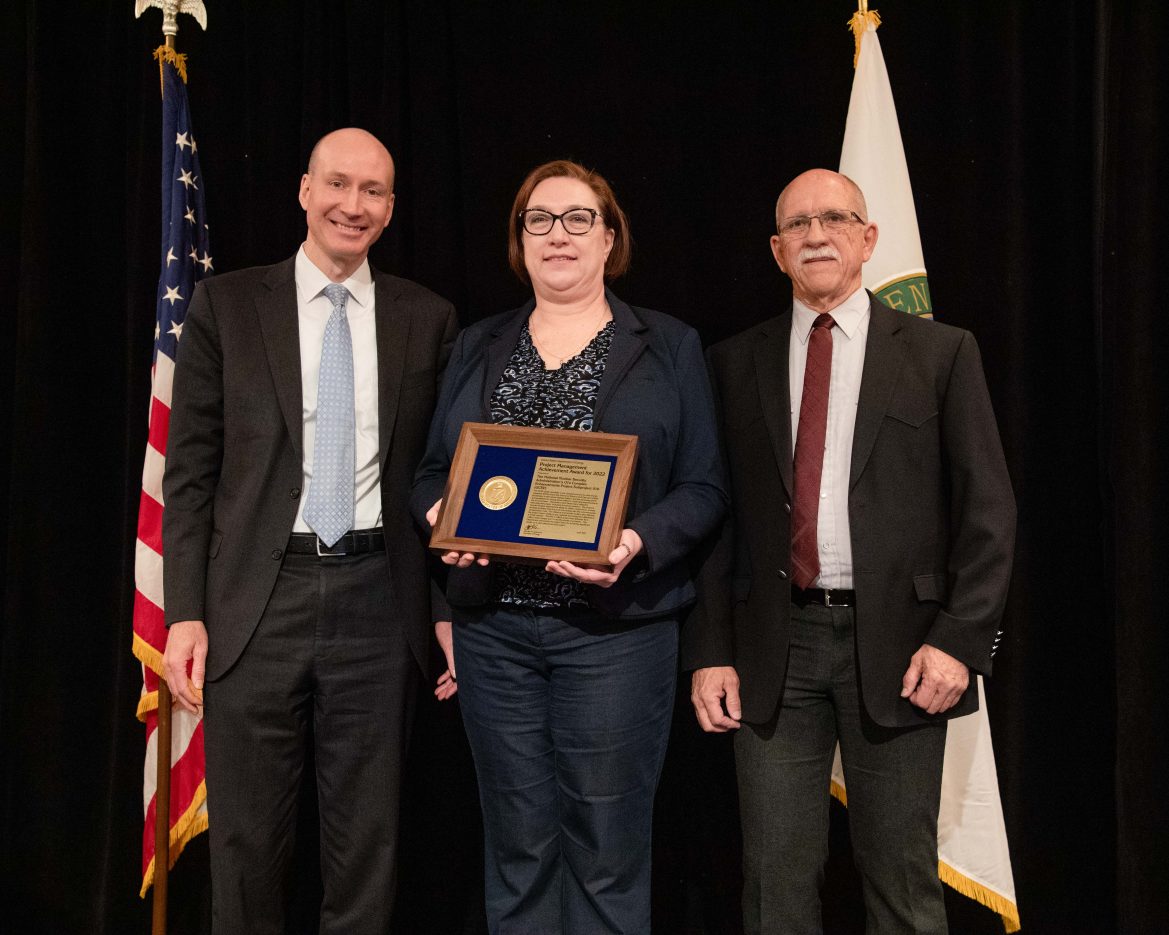 NNSS Vice President of the Enhanced Capabilities for Subcritical Experiments portfolio David Funk said, "While this was a 'Project Management' award, the success of the project was also the result of the commitment and efforts of the craft workforce, who we depend upon to execute these projects."
This project team faced many obstacles executing this project. Due to its remote location, every workday includes three hours of commuting with the commensurate transportation cost. The distance also affected the project team's ability to get materials and equipment delivered in a timely manner. Despite these challenges, the $50.1 million project was delivered $3.4 million under budget and 14 months ahead of schedule.
Funk concluded: "In addition to having to travel some 80-100 miles each way daily, the team worked multiple shifts day and night to enable the early completion of the project. We owe a debt of gratitude for their sustained efforts that led to winning this award. Thank you!"