In partnership with the Department of Defense's (DoD) Defense Threat Reduction Agency (DTRA), the National Nuclear Security Administration's Nevada National Security Site (NNSS) and National Laboratories executed the Large Surface Explosion Coupling Experiment.
In the early morning hours of Oct. 27, a metric ton of C-4 conventional explosive was detonated at the NNSS' U2EZ site; called the Large Surface Explosion Coupling Experiment, it was repeated the afternoon of Oct. 29. The data harvested will be used to compare explosive signatures during nighttime versus daytime atmospheric conditions and thereby enhance the Department of Energy (DOE) and DoD's abilities to continue global nuclear explosion monitoring and verification.
"The DOE and DoD have a longstanding tradition of working together to conduct joint experiments to answer key national security questions," said NNSS Senior Principal Scientist Cleat Zeiler. "This experiment compared the attributes of waveforms generated from above-ground explosions at different times of day."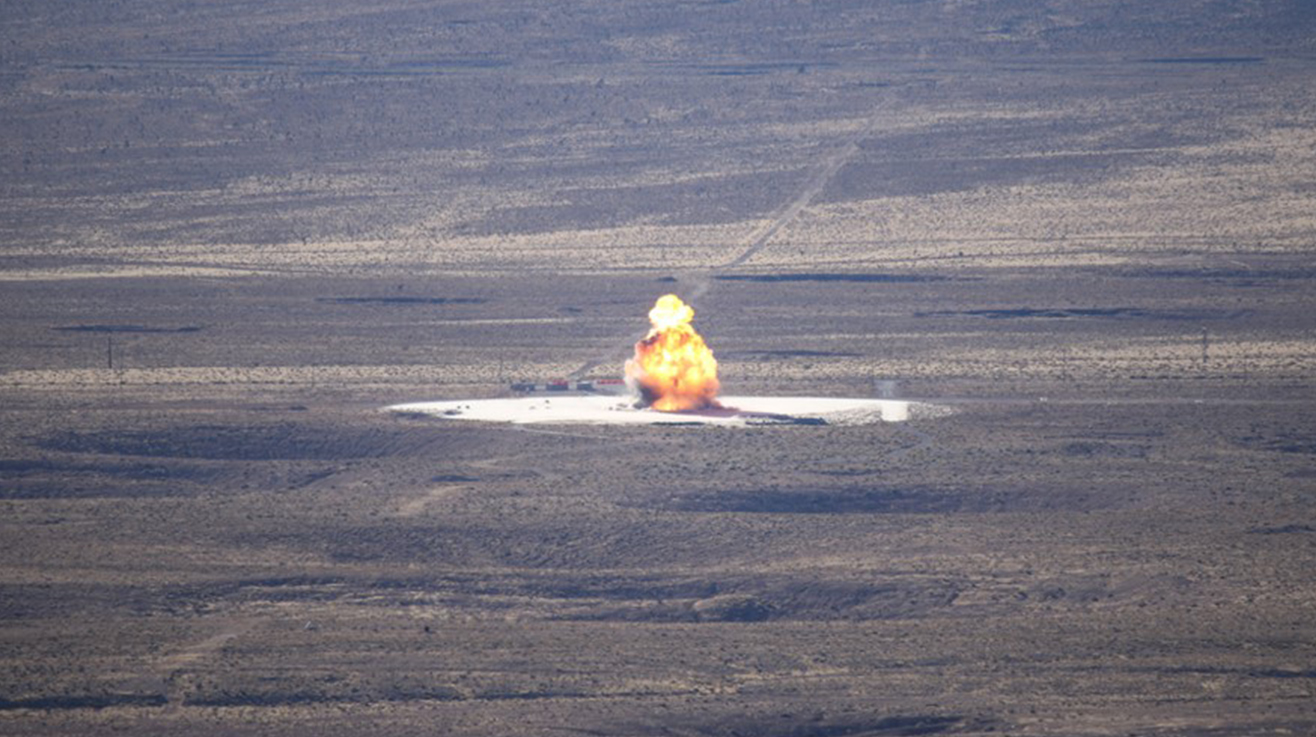 The Large Surface Explosion Coupling Experiment, which utilized an existing test bed infrastructure maintained at the NNSS, represents a year and a half of coordination between DTRA, Lawrence Livermore National Laboratory, Los Alamos National Laboratory, Sandia National Laboratories and the Site to create a unified model in understanding the physics of explosions. Initial analysis of waveform performance will be conducted by scientists before formal reporting.
"It's always neat to know these propagation effects through the air and the ground," said DTRA Program Manager Dr. Richard Lewis. "If you're listening and monitoring to see what's going on in the world, you need to be able to see how these sound waves and seismic waves propagate through the atmosphere and ground to better identify the source."