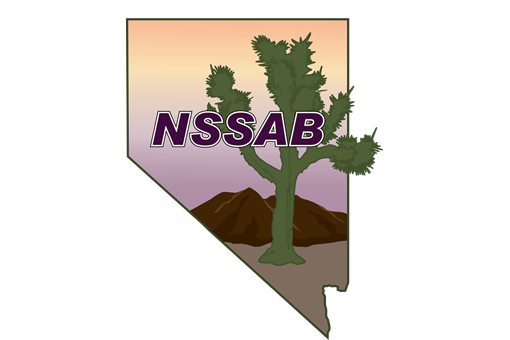 NSSAB Membership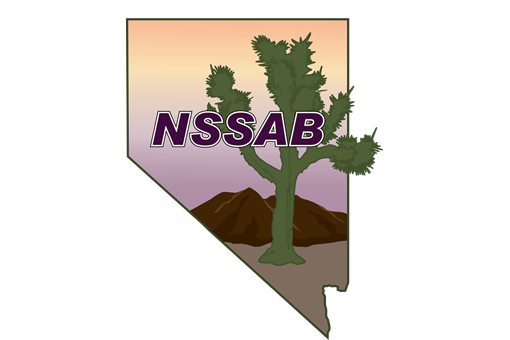 The U.S. Department of Energy (DOE) is actively seeking members to serve on the Nevada Site Specific Advisory Board (NSSAB). Applications are due no later than January 31, 2024. Download the membership application.
What is the NSSAB?
The NSSAB is a federally-chartered U.S. Department of Energy (DOE) advisory board made up of members from urban and rural communities in Southern Nevada and bordering California. Members meet to study and discuss environmental activities that take place at the Nevada National Security Site (NNSS) and provide recommendations to the DOE Environmental Management (EM) Nevada Program. The NSSAB is chartered to review and provide feedback on radioactive waste management/disposal and transportation activities, the effects of historic nuclear testing on the groundwater, and other environmental remediation activities.
In addition to NSSAB members, liaison positions are in place to ensure representation of governmental, tribal, and other relevant organizations. Liaisons are non-voting members of the NSSAB, although they are a valuable resource through their participation by offering their organization's perspective and viewpoints on DOE EM Nevada Program activities. DOE offers two ways for organizations to stay apprised of NSSAB activities: Full Liaison: allows for liaison organizations to have a voice in Board discussions and input into recommendations (see Liaison Responsibilities below) or Limited Liaison: allows for liaison organizations to observe NSSAB activities by receiving meeting minutes, NSSAB recommendations, and DOE responses, although does not provide for a formal seat on the Board.
Member Responsibilities
Attend Full Board NSSAB meetings
Actively participate in Board/committee activities
Review all materials (documents, emails, etc.) in a timely manner and respond, as requested
May require a time commitment of 10 hours per month
No technical experience is required
Liaison Responsibilities
Attend Full Board NSSAB meetings
Actively participate in Board activities
Define and communicate clearly the respective decision-making processes of the organization they represent
Provide timely access to information pertinent to the EM Nevada Program and associated environmental issues and related decision making
Inform in a timely and proactive manner of organization processes, programs, projects, and activities pertinent to the NSSAB's mission and purpose
Provide a short, verbal report on organization's EM activity at each Full Board NSSAB meeting. If liaison is unable to attend, a written report will be submitted to the NSSAB Office by the liaison and provided to the Full Board.
NSSAB Meetings
Typically 6-8 meetings per year
Held on the 3rd Wednesday of the month in the evening
Majority are held in Las Vegas (1-2 meetings are held in rural southern Nevada)
DOE provides reimbursement for authorized travel expenses for eligible NSSAB members
For further information on the NSSAB, contact the NSSAB Office at 702-523-0894 or nssab@emcbc.doe.gov.
---
Email nssab@emcbc.doe.gov with any questions or comments about this webpage.